Courtney Vasquez is an incredible massage therapist and she shared her talents with a group of A's Netters.
While the rest of us chatted and networked in the studio, Courtney worked her magic.
Some feedback from A's Netter Rich Buyer: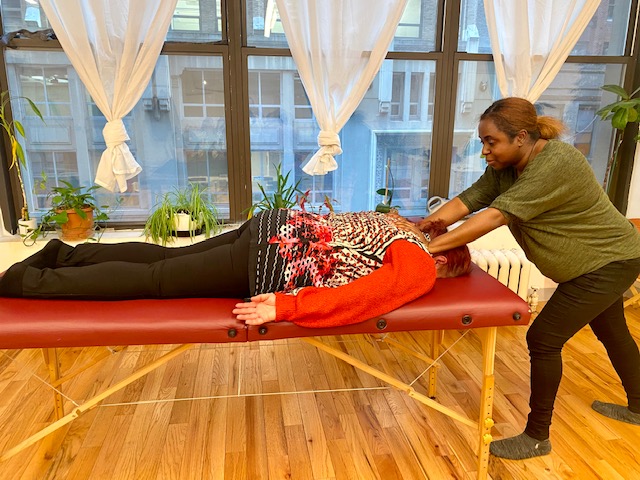 First – over the course of my life, regarding bodywork, I can't think of a modality I haven't tried.
Courtney Vasquez might be called a massage therapist but to me she is a true healer.  I don't say this lightly!
I have no idea how long I was on the table – I truly lose all sense of time when getting work done.  She knew exactly where to focus, including places I've never been worked on (like where the pec muscle meets the shoulder).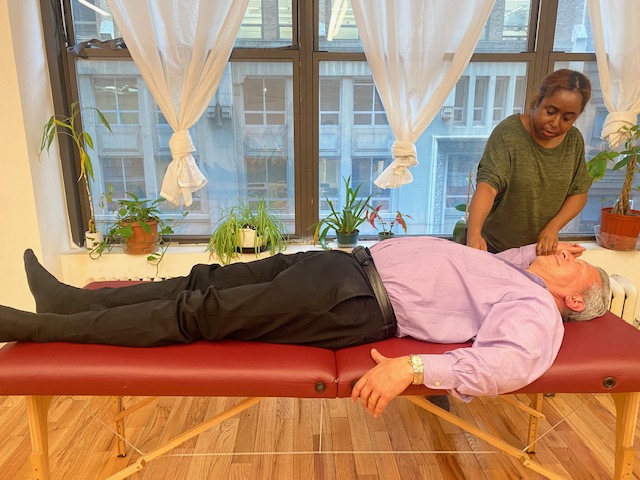 My neck feels noticeably better –  and this was after one 'short' session.
Bottom line – Courtney is the real deal and will take great care of your body!